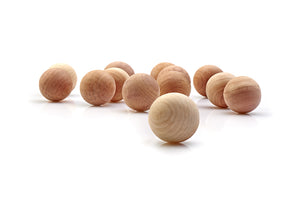 BOC'CARO LAB
COLLIER NOIR | scented wooden balls
Sale price Price €15,00 Regular price
Created in collaboration with fashion designer Kristina Kruopienyte our Collier Noir collection is inspired by a memory of a little girl glimpsing at her mother putting together her evening outfit. Scents and garments both have magical powers to embody and capture our most precious memories and evoke nostalgia. We strongly believe in conscious consumption and appreciating, taking care of things that we already own and love.
To keep those beloved garments fresh and protected we created Boc'caro LAB scented wooden balls. Made from Lithuanian birch tree, lovingly soaked with Collier Noir fragrance oil. When kept in a closet or in the drawer they will maintain your clothes and linens fresh and protected from mould, moths and humidity. 
10 pcs wooden balls come in an elegant black linen bag made by Kristina Kruopienyte. We recommend to use it in your closet or reuse it for keeping little precious things. 
Before use please take scented balls out from plastic bag and put it in linen bag.
Top: Oud | Bergamot | Eucalyptus | Leather
Heart: Jasmin | Cedarwood | Vetiver
Base: Tonka bean | Cocoa | Ambergris | Oakmoss
/ Hand soaked in Vilnius (2021)
/ Lithuanian birch tree wooden balls and fragrance oils
/ Scent lasts 3 months